1. FJD Powersec MP2000 Brings Huge Possibilities
With an MP2000 portable power station, you can still have fun with your gadgets while going on an outdoor adventure and staying at home. The best part is that you are open to exploring the vast possibilities with the FJD 2000 watt power station. Not only can it be used as a 2264Wh portable power station, but a 2000W solar generator in combination with a 200W foldable solar panel, and become a smart generator set in conjunction with the X2800iE inverter generator.
Here are some of the benefits of these combinations that will make your life enjoyable and comfortable.
1.1 Portable Power Station with Huge Capacity (MP2000+Extra Battery)
Highlights of MP2000
Power 99% of Electronic Devices
FJD 2000W portable power station can simultaneously charge 12 different electronic devices. It supports powering almost any device you need, such as mini-fridges, electric grills, and coffee makers. Thus, it is the best choice for power outages and outdoor trips.
Electricity Safety with UPS System
This reliable power station is equipped with a UPS system, being a great way to keep your devices running even during a temporary power outage. It uses a soft pack ternary lithium-ion battery with three layers of metal protection.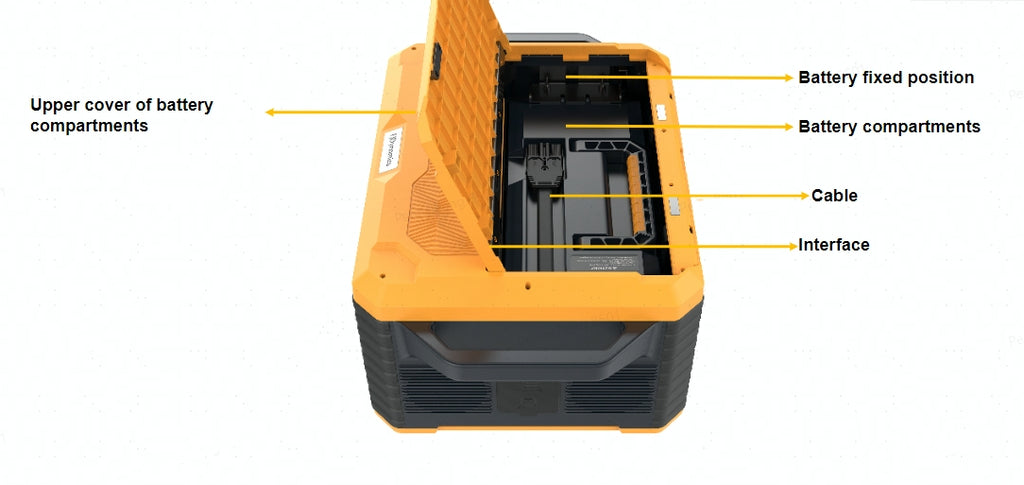 Advantages of BP2000 Battery Pack
Removable Battery Pack for Extension
With an extra removable battery pack, you can achieve full power again in 30 seconds. It is ready to go with above 2000 charge cycles, expanding the capacity up to 4528Wh. With a BP2000 removable battery pack, you can enjoy the convenience and safety of its portability.
High Quality & Low Maintenance Cost
The FJD MP2000 comes with multiple protections including overcharge/overdischarge protection, short-circuit protection, and anti-vibration. You can just replace the battery when it is aging, saving nearly half the budget for you. So it is perfect as an emergency backup power source.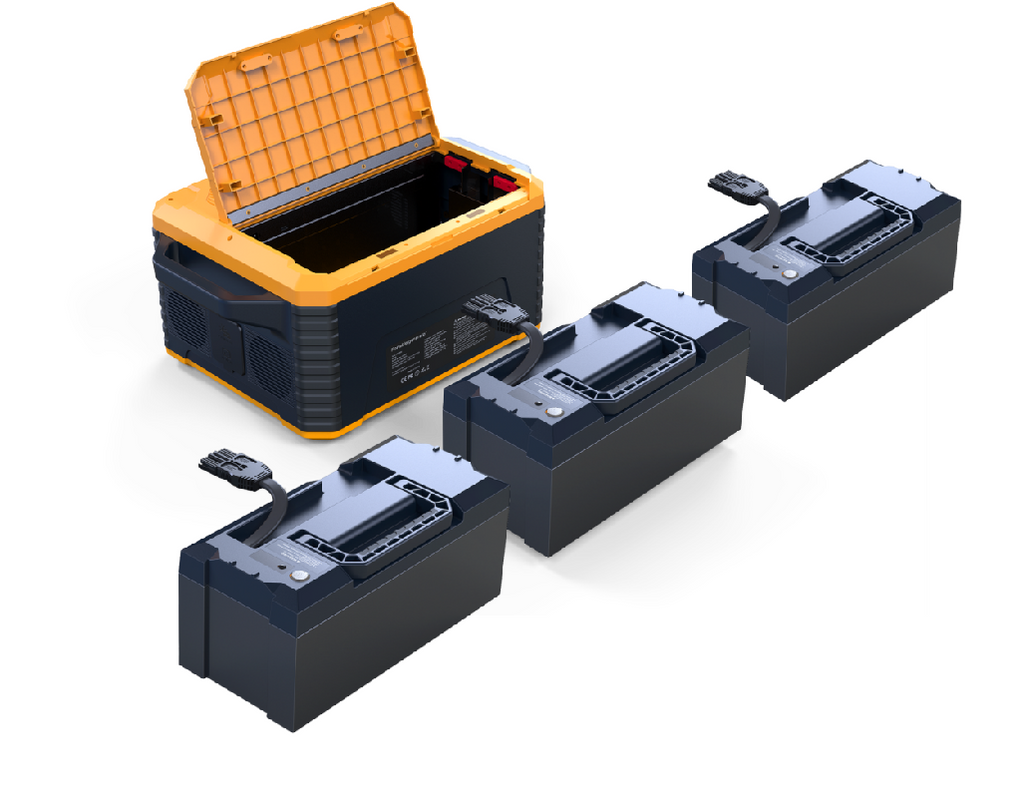 1.2 2000W Solar Generator (MP2000+200W Foldable Solar Panel)
An MP2000 power station and a 200W foldable solar panel form a 2000W solar generator. Unlike gasoline or diesel generators, it is a clean and renewable energy source. You don't have to worry about your carbon footprint while enjoying modern conveniences on your outdoor adventures.
Solar Generator on the Go
One of the great benefits of solar generators is that you can take them on the go. Compared to gasoline or diesel generators, FJD solar generators are lightweight and smaller. So you can easily move them anywhere. Using a portable generator can add more fun to outdoor travel.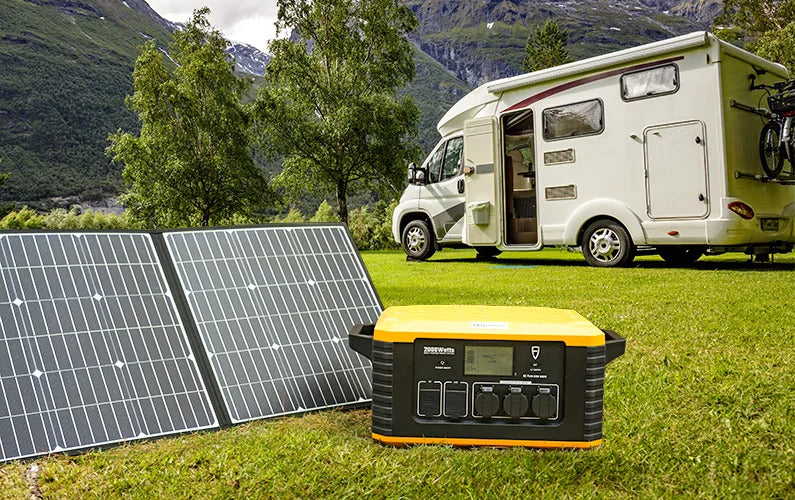 Durable with Easy Maintenance
FJD solar generators are built to last a long time with a 2-year warranty. They don't have any mechanical parts, resulting in less wear and tear. So it is not necessary to worry about costly replacements and repairs. Long life and high efficiency make solar generators a worthy purchase.
Safe & Fast Charging PV System
With a battery management system, the best-in-class lithium battery pack is safer and more durable than others. And the laminated ETFE thin-film encapsulation provides superb transmittance. 4-5 hours of charging time are enough for a 600W photovoltaic system (three 200W solar panels).
1.3 FJD Smart Generator Set (MP2000+X2800iE Inverter Generator)
Three Kinds of Start Mode
The FJD
X2800iE inverter generator
can be started in three ways, including recoil start, electric start, and app start. So you can stop or start it from a remote place without pulling the cable to start manually. Then you can also keep away from the harmful exhaust.
Low Vibration and Low Noise
Have you ever been disturbed by the noise of a generator at an outdoor party? The lowest noise level of the FJD smart generator set is only 59 dB at a distance of 7m. Its acoustic foam and ECO mode allow you to operate quietly and with virtually no vibration.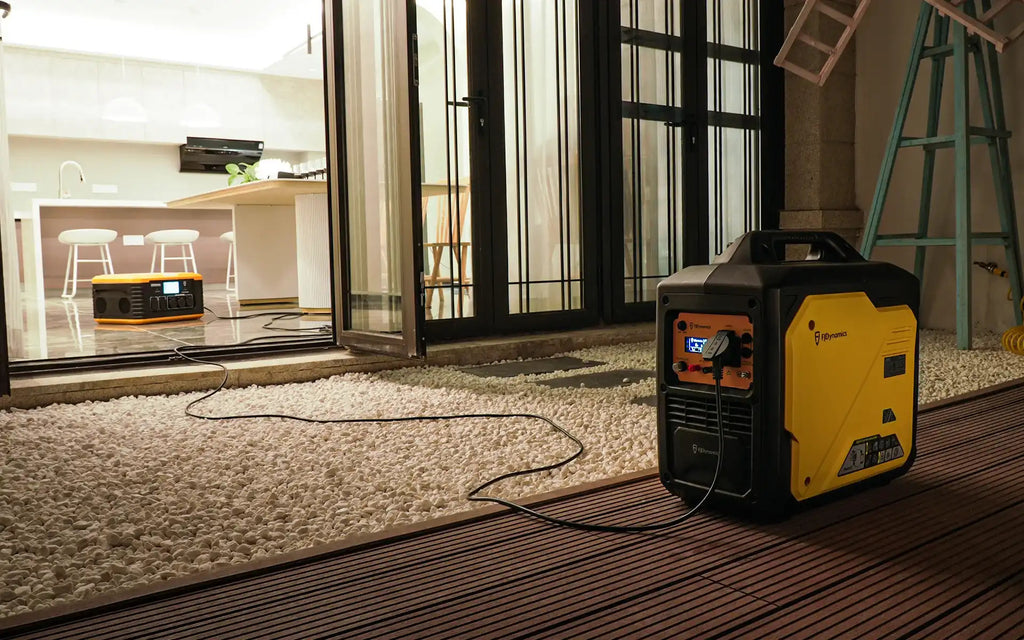 Uninterruptible Power Supply
The smart generator set with remote start and wheel kit can provide uninterrupted power to your connected loads. It comes with a large 6L tank for extended power station runtime. So it can continuously output over 2000W of power to external devices while charging itself.
Remote Management Via APP
With smart remote management, you can start/stop the inverter generator and monitor the data in real-time. Besides, it will also remind you of maintenance and alert according to the operation. The communication distance of the FJD smart generator set is up to 30m.
2. Create an Integrated FJD Power System around MP2000
The FJD Powersec MP2000 provides a power source that you can carry anywhere. No need to worry that your electronic devices will suddenly run out of power even if extended blackouts hit. You can create an integrated FJD Power System around MP2000 for home battery backup, powering your adventure, and off-grid life companion. Below are the application scenarios for FJD Strong Power System around MP2000.
2.1 Home Battery Backup
When the power goes out, your house is plunged into darkness and all your appliances stop working. But with a home backup system, you still can use many important devices, including lights, heating or cooling equipment.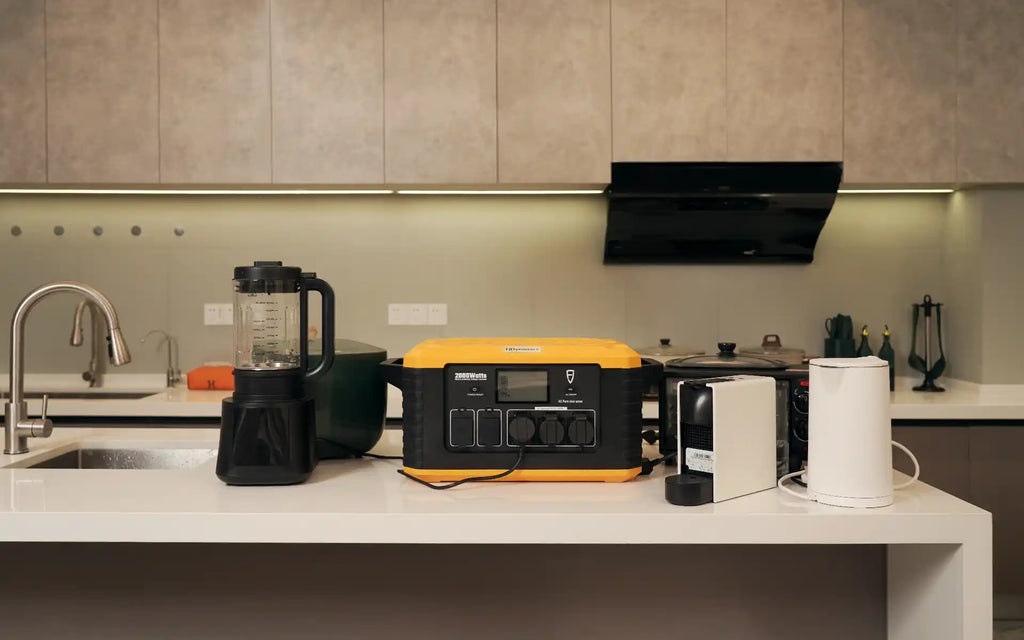 Having an FJD 2000W portable power station with extra backup batteries at home is very convenient. It is especially useful if there is a storm or power outage for an extended period of time. MP2000 plus removable battery packs are a good choice for home battery backup.
2.2 Powering Your Adventure
The convenience of operating a solar-powered generator makes it ideal for outdoor adventures. With the FJD 2000W solar generator, you can power many devices, such as a refrigerator, to store perishable items during your adventure trip.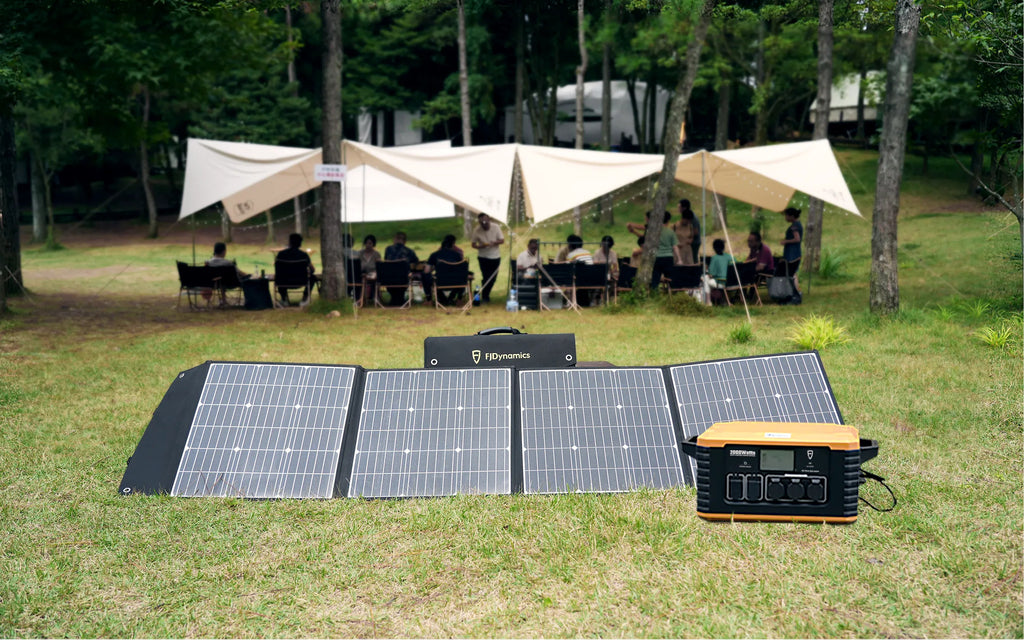 A 2000W solar generator provides you with free power on the go. You can save hundreds of dollars with a portable solar generator. With the rising price of gasoline, solar generators are the best option for powering your adventure.
2.3 Off-grid Life Companion
Once you plan to be energy independent from the public grid, you may need to set up your off-grid home with an FJD smart generator set. Then you can use it to plan all of your basic supplies, generate power for drinking water and dispose of all your waste.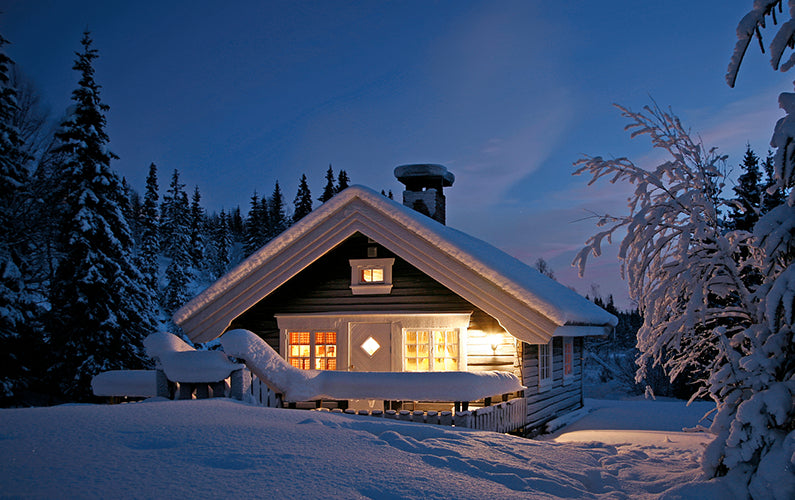 Mind that you don't have access to commercial healthcare when you live off the grid. Therefore, you need to be prepared for emergencies. In addition to your first aid kit, you can power your medical equipment with the FJD MP2000 and X2800iE inverter generator.
3. Conclusion
With a 2000W portable power station, you've got a base to expand upon for multiple functions and scenarios. Prepare huge backup capacity with extra removable battery packs. Get a zero-carbon & cost-effective solar generator for your adventure. And remote control & monitor the smart generator set accompanying your off-grid life. So, why not build your FJD power system around MP2000 right now?